Analysis
The Russian Ground Forces are a common enemy in GRFS, starting from the mission Firefly Rain. They are seen wearing modern Russian uniforms but look under-equipped, lacking pistol holsters and headsets.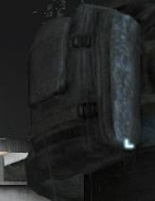 Headgear
Possibly a ZSH 09 helmet with woodland camo cover
Generic two/three hole balaclava
Generic beanie hat
Torso
Unknown webgear
Unidentified radio
Arms
Legs
Gallery
Ad blocker interference detected!
Wikia is a free-to-use site that makes money from advertising. We have a modified experience for viewers using ad blockers

Wikia is not accessible if you've made further modifications. Remove the custom ad blocker rule(s) and the page will load as expected.